JC Group offering a one of a kind full service Christmas Light Installation experience!
Residential and Commercial:
Design, Installation, Service and Take Down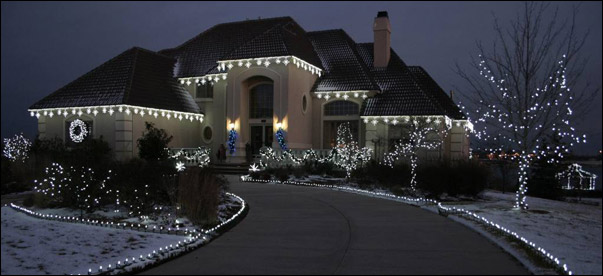 Love Christmas but hate the work involved in hanging lights? Let US do the dirty work for you. With us, you no longer have to worry about choosing between spending time with your family and shopping for them or decorating your home. We do the Christmas Light installation for you. So sit back relax, and enjoy the holiday season because JC GROUP is here to help.



Do you love a decorated house but just donít have the time or patience to decorate? Maybe you just donít like trying to hang lights in the cold? Do you have decorations that just stay in storage or in your attic??? Want to see them all lit up this year with a professional Christmas light installation?!


Pricing of your Christmas light installation depends on how many decorations and light fixtures and how elaborate you want it.

Need your lights taken down from a previous season? or you just to install them ... We also offer an

affordable service to remove your lights even if we didnít do the Christmas light installation! (Our service includes this if we hang your lights.)

Call Us NOW! 416 651 8555

For your free Christmas light installation estimate!



HOME | WHY LIGHTING | BENEFITS | NEWSLETTER | SPECIAL EVENTS
PHOTO GALLERY | NETWORK OF SUCCESS | CONTACT | CAREERS
| MAINTENANCE PACKAGES | JC GROUP IRRIGATION DIVISION

For more information (416) 651-8555
Copyright © 2022 JC Group. All rights reserved.